10 Ways to Update Your Home for Less Than a Mortgage Payment
July 8, 2016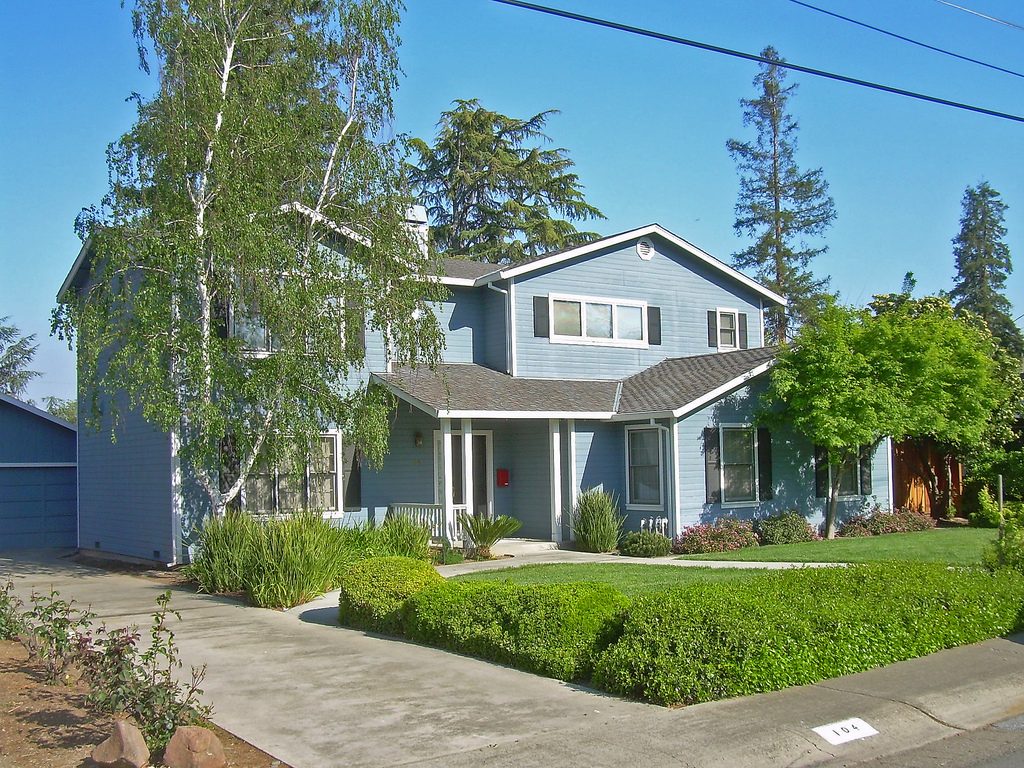 It doesn't take a massive remodel, or a big budget, to make your house feel a little more like home. Inside or out, small improvements can make a significant difference — and, whether you're handy or not, you can handle most of them yourself.
Don't believe it? Just check out our list of ideas below, from various home improvement sites and authorities such as "This Old House." Some of them won't even cost you a thing aside from time and effort.
Freshen the Inside of Your Home
Paint something, anything: Whether you want a new color, or just a fresh coat, new paint can work wonders inside your home — and don't think you have to limit yourself to the walls. You can paint your kitchen's backsplash or even old vinyl flooring.
Dress up your old furniture: That couch has seen better days, but instead of taking it to the dump, give it new life with a slipcover — or have the whole thing reupholstered. You'll be surprised at the difference it makes.
Change up your rugs: Area rugs are a great way to add color throughout your home. If you like the ones you have, take them in for a professional cleaning so they're fresh. If you're ready for an update, consider new ones with interesting patterns or bright colors that add a new element to the room.
Light things up: Installing LED lighting strips under your cabinets isn't expensive, and they provide more than light — they can give your kitchen a polished, upscale feel. Another option: Replace lamps (or even just lamp shades) or overhead lighting to change the look of a room dramatically.
Switch out those switch covers: Have basic or cheap-looking covers surrounding light switches and power outlets? This is one of the easiest updates you can make — new covers will give you a real bang for your buck in terms of visual impact.
Don't spend a thing: For a truly different feel, rearrange the furniture in a room; it's free and effective. And, if you've got clutter around the house (who doesn't?), simply putting things away can make a big difference.
Update the Outside of Your Home
More paint, please: No, you don't have to paint your entire exterior to have an impact. You can touch up the trim, paint or stain fences and decks or, for maximum impact, repaint your doors. A bright new look for your front door can really make things pop.
Add plants: No room for a garden? Don't want to dig up the yard? No problem! Adding container plants on your porch or deck is a great way to enhance your home's appearance. They don't cost much and can be swapped out easily, too.
Go by the numbers: When's the last time you looked at your house numbers? If they're worn or dated, this is an easy and inexpensive fix.
Knock knock: A fancy (or even not-so-fancy) door-knocker can really dress up your front door. An updated doorbell can be a nice touch, too.
Tackling just one or two of these easy updates likely will leave you wondering why you waited so long. And, most of them can be done for well under $100, but we won't tell anyone you didn't spend a lot if you don't.
Reposted with permission from the original author, Safeco Insurance®.
Top image by Flickr user David Sawyer used under Creative Commons Attribution-Sharealike 2.0 license. Image cropped and modified from original.