Essential Driving Tips for Extreme Heat
August 25, 2016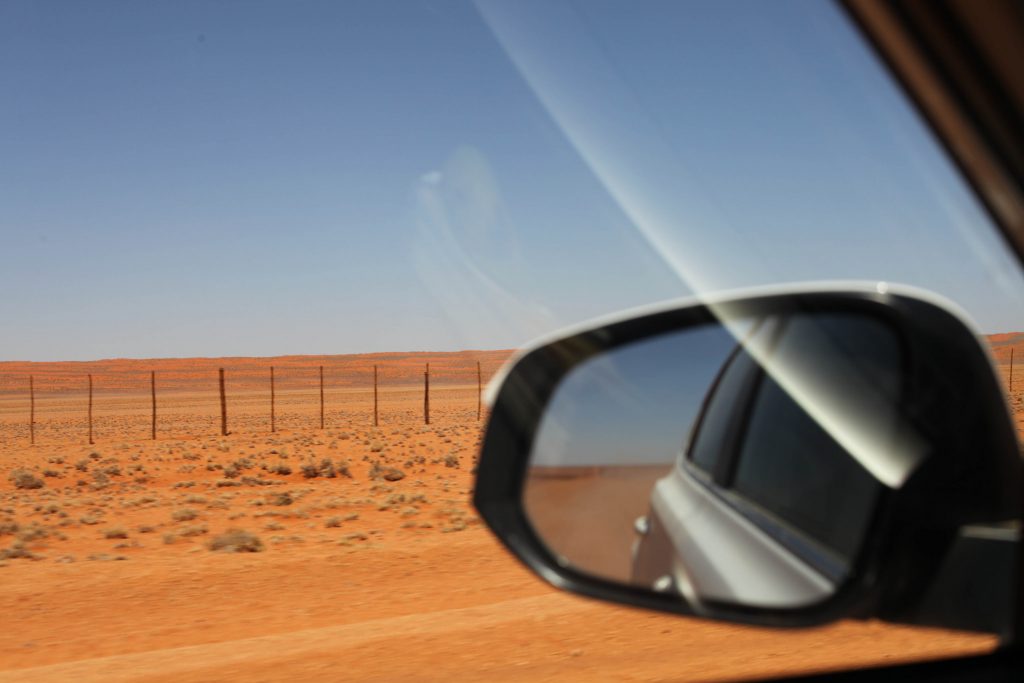 The sun is shining, your shades are on and there's nothing ahead but miles and miles of enjoyment.
You love being behind the wheel on a nice warm day. But, as the temperatures rise so do your chances of encountering car trouble, bringing your joy ride to a screeching hot stop. To help keep you on the go, follow these tips from the National Institute for Automotive Service Excellence, the Wall Street Journal and Consumer Reports.
Before Hitting the Road in Extreme Heat
Check your cooling system (or have a professional do it). Make sure you have enough coolant in the tank, but also consider having your system flushed and refilled — especially if you can't remember the last time you had that done. Experts recommend this service about every 24 months. Don't forget to examine the hoses and belts under the hood, and even your radiator cap. It should be on tight enough to maintain the system's pressure.
Gauge your tires. You should check your tire pressure (including the spare) once a month, before driving. They're sensitive to heat, which can increase pressure and the risk of a blowout.
Test your AC. You don't want your air conditioning to fail during a warm-weather drive, so have a mechanic take a look if it's not operating at full-blast.
On the Road (and in the Parking Lot) When the Weather's Hot
Carry an emergency kit. Every car needs emergency supplies. Make sure you have plenty of water in case you get stranded.
Remember that it gets hot inside, too. The temperature inside a car can rise incredibly quickly on a warm day. When it's 90 degrees outside, it can take just 10 minutes for a car's interior to hit 110 or higher. So don't ever leave children or pets in a parked car (even in the shade) when it's warm out, and bring a cooler bag with some ice packs if you're grocery shopping. You should even be careful when you're getting into your car after it's been in the sun. Almost everyone has painful memories of touching a hot seatbelt buckle!
Keep kids and pets hydrated. It's typically warmer in the back seat and cargo areas of SUVs, wagons and minivans, so make sure passengers are getting some air, and bring plenty of water and snacks.
Keep your gas tank full (or close to it). Hot weather can sometimes bring power outages, which could prevent you from filling up when you really need it.
Have an electric car? Watch the weather. Research has shown that extreme weather — hot or cold — can have a significant impact on the batteries of electric cars. In some instances, your travel range could drop by 40 percent or more.
What to Do If Your Car Overheats
Maybe you skipped a scheduled maintenance check. Or, maybe you're just having some bad luck. But, when you notice the temperature heading higher than the halfway point on your dashboard indicator, it's time to start thinking about what to do. These tactics may help:
Turn off your AC and turn on your heat. Doing both can help take some stress off your engine.
Pull over if it's safe. If your temperature dial shoots up, or you start seeing water or steam coming from under the hood, call a tow truck. If you see smoke coming from the car, get out and move away if you're able to do so safely.
Be careful when examining the engine. Take care popping the hood, and don't open the radiator cap when your car is overheating.
Add coolant or water only when the car is cool. You'll have to wait a while, but adding coolant or water to a hot engine can do significant damage.
Being mindful of the weather — and how to keep your car running smoothly in it — can help make sure you don't get burned this summer. Have fun and stay safe!
Reposted with permission from the original author, Safeco Insurance®.
Top image by Flickr user Paul Keller used under Creative Commons Attribution 2.0 Generic license. Image cropped and modified from original.