The Trick to Having a Safe Halloween
October 20, 2022
Boo! Halloween is almost here – Are you ready for a safe, fun holiday? Follow these safety tips for an enjoyable night of tricks and treats.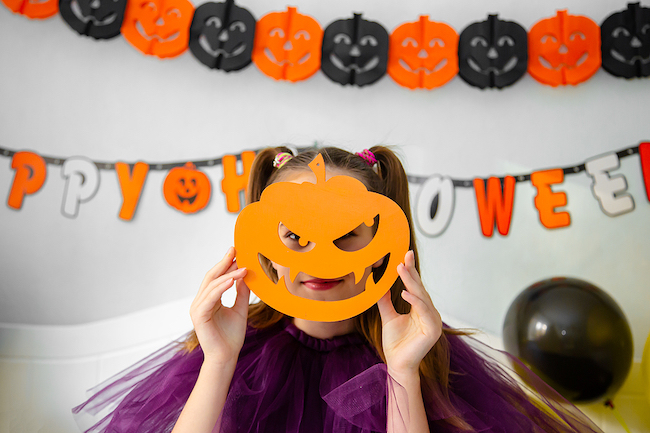 Halloween is approaching quickly! This night of tricks and fun is a fantastic opportunity to decorate your home, have fun with the kids, and enjoy a few spooks on the side.
Over half of Americans celebrate Halloween, and the average person spends more than $100 on the holiday. Of course, the fun ends when someone gets hurt or when property damage results. In fact, Halloween house fires account for more than $11 million in property damage every Halloween, and pedestrian fatalities are 43 percent higher on this day than on other days. All fun is lost for those who are unfortunate victims of Halloween accidents.
There are ways to avoid these types of incidents. Below are some best practices for having a safe and enjoyable Halloween.
Maintain a Safe Lawn
Poorly placed Halloween lawn decorations can be a hazard for trick-or-treaters and their parents. Prioritizing safe placement for Halloween lawn decorations can prevent injuries and other damages.
Keep decorations away from walkways. Give trick-or-treaters a safe path to your front door by keeping decorations and electrical cords off walkways. If you must drape an extension cord over your sidewalk, tape it down or use an extension cord cover to prevent trips and falls.
Keep your lawn well-lit. Use bright twinkle lights and garden lighting to ensure that visitors to your property can see where they're going. Make a particular point of lighting the path to your front door.
Inspect your lawn before the big night. Inspect your outdoor decorations before Halloween night to ensure your property is safe.
Make repairs as indicated below:
Remove any decorations that may have fallen over walkways.
Replace broken strands of lights to maintain a well-lit pathway.
Walk through your property after dark to ensure trick-or-treaters can see well enough when coming to your front door. If you can't see well enough, they can't either.
Lock Up Once the Fun is Finished
Lock up your home and garage once trick-or-treating is finished. Pull your car off the street and park it in your driveway or garage. Lock your front and back gates to keep stray tricksters off your property.
Be Fire Safe
Use battery-powered candles in your jack-o-lanterns and decorations. If using real candles for any reason, keep flames away from flammable objects. Never leave lit candles unattended. Replace batteries in smoke detectors as needed.
When Out of the House, Keep Your Property Safe
Whether you're leaving the house to go trick-or-treating or leaving for the night, these tips can help keep your property safe from tricksters and intruders.
Leave lights in your house on even if you're not home. If you're out of town, put your lights on timers, so they'll turn on in the evening and turn back off when it's daylight.
Don't tell many people if you're leaving town. Don't announce on social media that you'll be going out of town, and only tell people who you trust when you'll be away.
Maintain contact with trusted neighbors. If you trust your neighbors and know they'll maintain a watch over the neighborhood, stay in touch with your neighbors while you're out. Have them keep you in the loop about the goings-on and suspicious behavior.
Trick-Or-Treat Safely
Avoid trick-or-treating hazards like slips and falls.
Maintain clear vision. Have the kids try on their costumes in advance to ensure they can see through their masks.
Wear safe costumes. Brightly colored costumes are best. If your kids have darker-colored costumes, attach reflectors to the exterior to ensure your kids are visible. Buy costumes that fit, and avoid costumes that hang down below the ankles or drag on the ground.
Light the path. Bring bright flashlights while trick-or-treating, and take a route with established sidewalks.
Check Your Homeowner's Coverage
Protect yourself this Halloween with proper homeowner's insurance coverage. Contact your insurance agent to check your policy and coverage.